Ozone Machine for Car
Brand : Quanju
Product origin : Guangzhou
Delivery time : 3-5 working days
Supply capacity : 1000 units per month
Ozone Machine for Car
The advanced patented technology of OZONEMADE Car Sterilizer combines oxygen with plasma to produce ozone O3 which eliminates bacteria and viruses to purify the air effectively, neutralizes and degrades harmful substances, eliminates tobacco smell as well as odours. Ozone O3 converts polluted substances to oxygen O2 after degradation and elimination to give you a freshness of natural forest. In addition, OZONEMADE Car Sterilizer has been ultra-compact and delicate designed for convenience and easy use.
Ozone Machine for Car Application areas:
·Car Care Centre/Auto Repairs: new car odor removal: leather smell, car indoor air purifier such as sweat smelly, mouldy odor.
·Regular Car Maintenance: such as odor removal, smoke removal, disease removal, air purifier
·Indoor Air Purifier: ozone for bacterial virus odor removal, anion for purifying car indoor air
·Sterilization: destroy variety of bacteria & viruses efficiently without secondary pollution.
·Health: air purification, expedite human metabolism.
·Air purify: Also fit for room, such as house, office, hotel room, etc.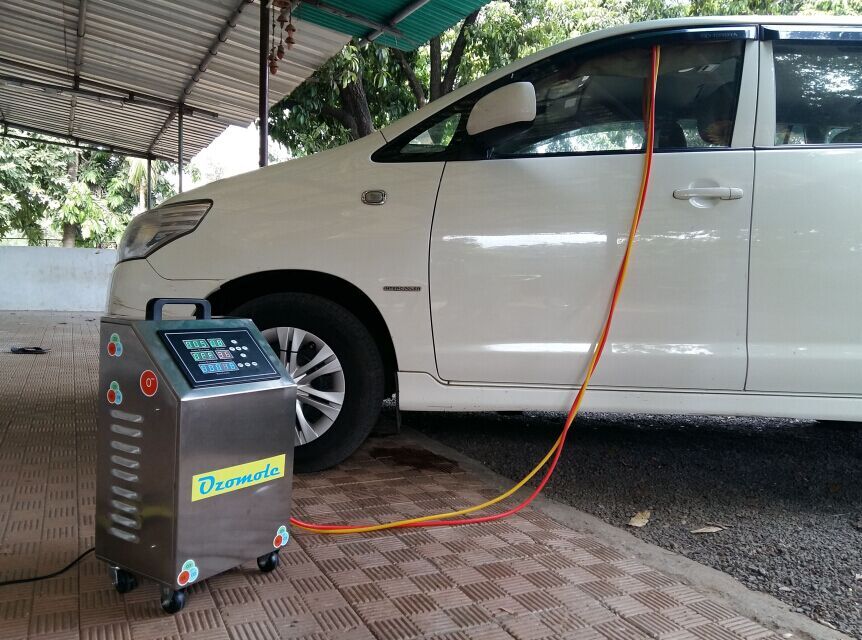 Ozone Machine for Car Feature:
1. Model: HY-028C
2. Ozone output: 5G/H
3. Negative ion:8-10 millions
4. Timer:5 mins for ozone sterilization,5 mins for negative ion purification
5. OEM/ODM Approved
6. Technology corona discharge ozone cell
7. Plug-in, Auto-operating with micro-technology
8. LED control panel
9. Work counter times display
10. CE approved
11. Small Size Car Ozone Generator Movable and inner-set stable
12. Each model has 2 colorful and anti-oxygen silicone tubes
Please feel free to give your inquiry in the form below.