Anion Ozone Generator
Brand : quanju
Product origin : Guangzhou
Delivery time : 3-7working days
Supply capacity : 1000units per month
Anion Ozone Generator
Home use ozone generator, can kill the bacteria and virus in air quickly. Also can be used to wash fruit, meat and etc. Portable design with light weight. Easy to use and operate.
Anion Ozone Generator APPLICATIONS
1.Home ozonator can be used to Kill bacteria and virus, remove odor, formaldehyde, smoke, bad smell, mold, mildew etc for air purification. For 15-25m3 room
2. Home ozone generator can be used to sterilize tap water, drinking water, glass water, disinfect and wash food vegetables and fruits. Wash face, Improve oxygen level in air water, accelerate human metabolism
3. Ozone application in home kitchen, office, bathroom, toilet, fridge, wardrobe, shoe cabinet, bed room, cars, hotel rooms etc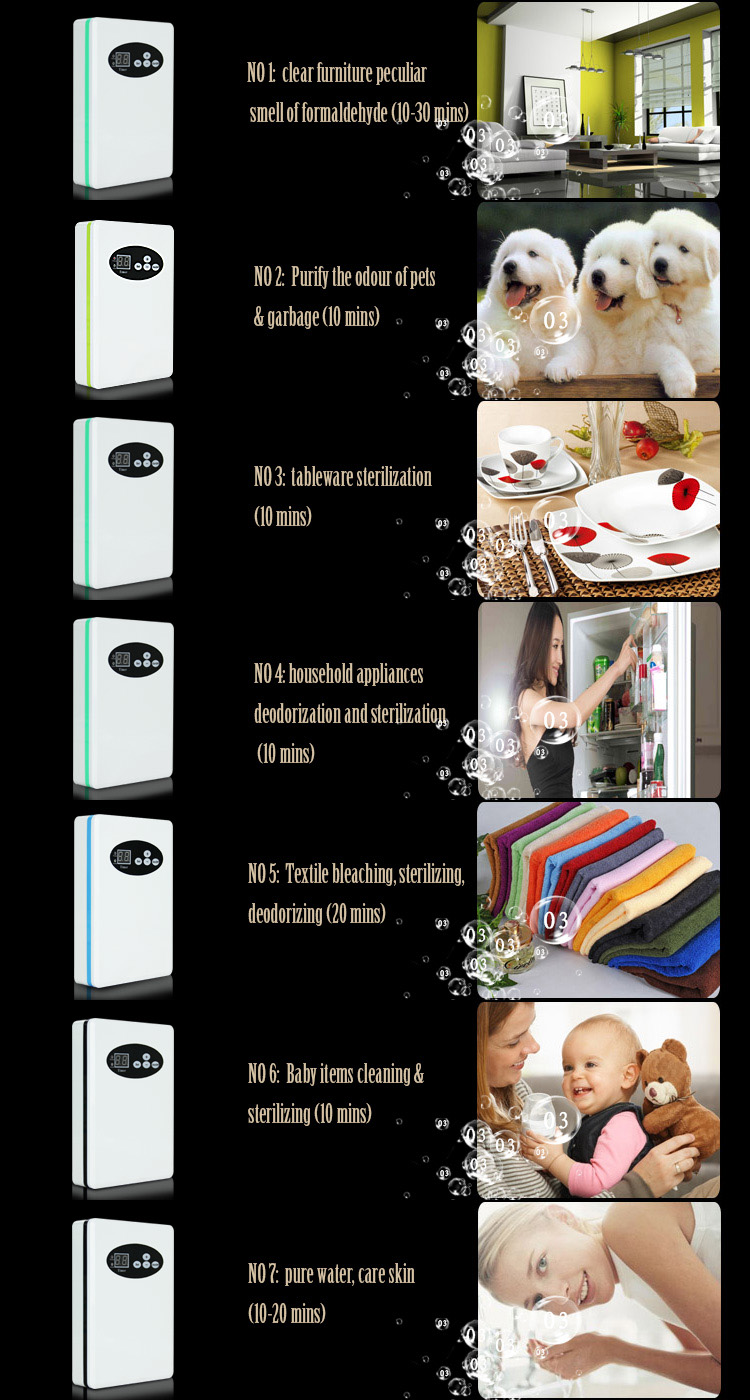 Characteristic :
Model: QJ-104J
Ozone output: 500MG/Hr ozone production
Negative ion:3,000,000PCS/CM3
Technology corona discharge ozone cell
Cooling way: air cooling
Special design to avoid water return
Long life discharge ozone cell
Plastic casing; 0-30 minutes countdown timer
Gas source: air source
Built-in air pump,cooling fan
CE certification
Portable or wall mounted
Country :Guangdong,China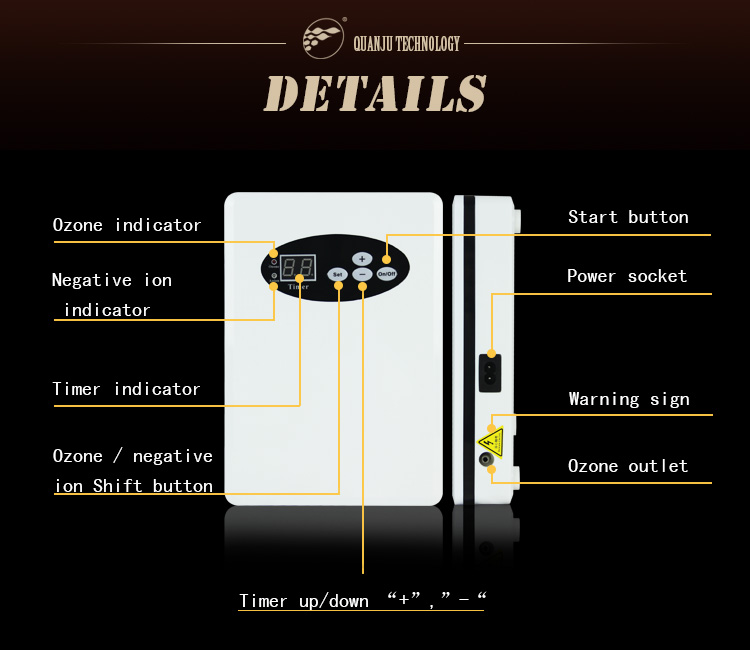 Please feel free to give your inquiry in the form below.