household ozone generator
Brand : quanju
Product origin : guangzhou
Delivery time : 3-5 working days
Supply capacity : 1000 units per month
Household Ozone Generator
3g ozone generator can kill the bacteria and virus effecetively for house. It can ozonate the water to wash the vegetables, meat and etc.

Household Ozone Generator Application
Air treatment: air purifier and sterilizer for home, hospital, hotel ,kitchen such as remove the odor and smoke, keep the fresh air, eliminate mold ,expedite human metabolism
Water treatment: water purifying and sterilizing; Disinfection of vegetable and fruit; drinking water, purified water; tap water etc
Household Ozone Generator Characteristics:
Model: QJ-8001K
Ozone output:3G/Hr
Technology corona discharge ozone cell
Cooling way: air cooling
Special design to avoid water return
Long life discharge ozone cell
Stainless steel casing;
120 minutes timer or continuous running
Gas source: air source
Built-in air pump
CE approved
Portable design
Can be wall mounted with two holes on the back,or just standing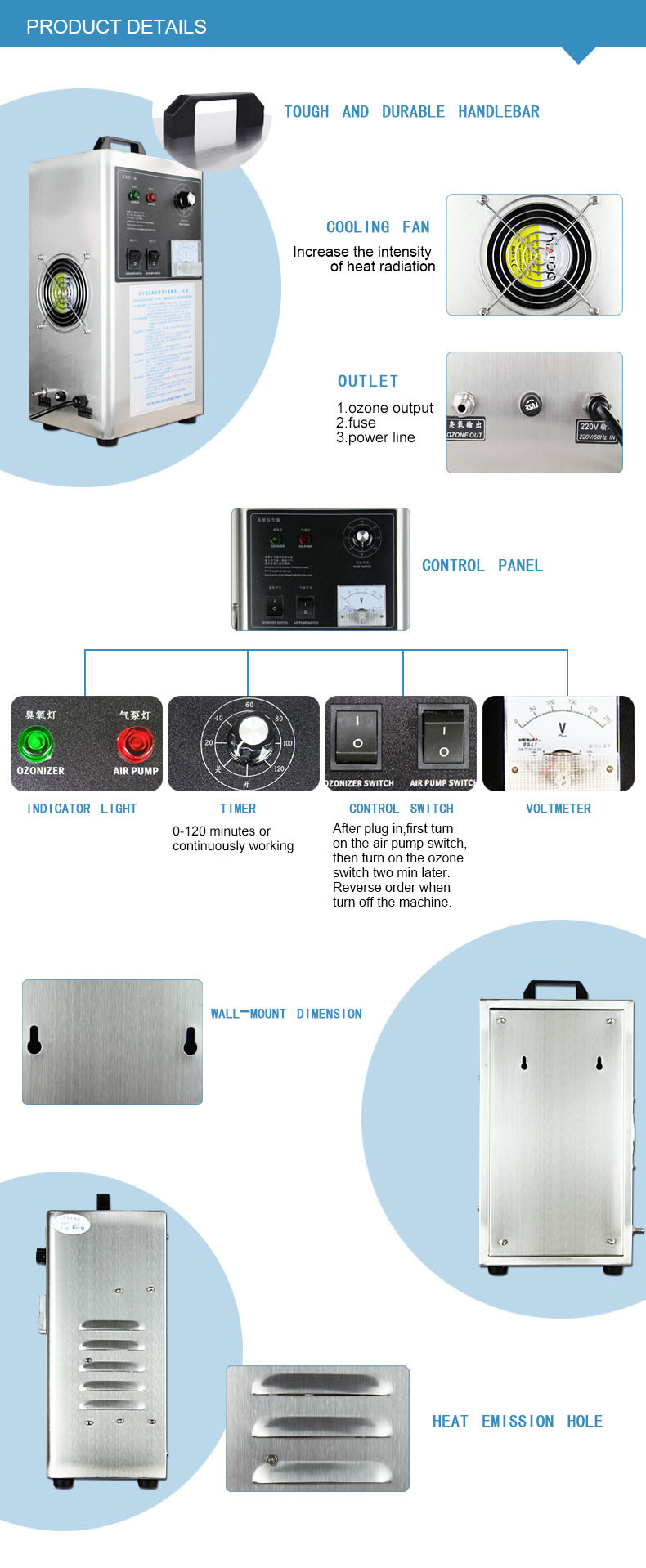 Please feel free to give your inquiry in the form below.