Ozone Sterilization Machine for Ice
Brand : Quanju
Product origin : Guangzhou
Delivery time : 3-7 days
Supply capacity : 1000 units per month
Ozone Sterilization Machine for Ice:
Ozone can kill the bacteria and virus in short time. It can greatly improve the food quality. It can be used for Ice purification.
Ozone Sterilization Machine Specification:
Ozone output: 30 G/Hr
Technology corona discharge ozone cell
Adjustable ozone output
Cooling way: water cooling type, need to connect cooled water
Stainless steel case
Gas source: Inner air compressor
CE approved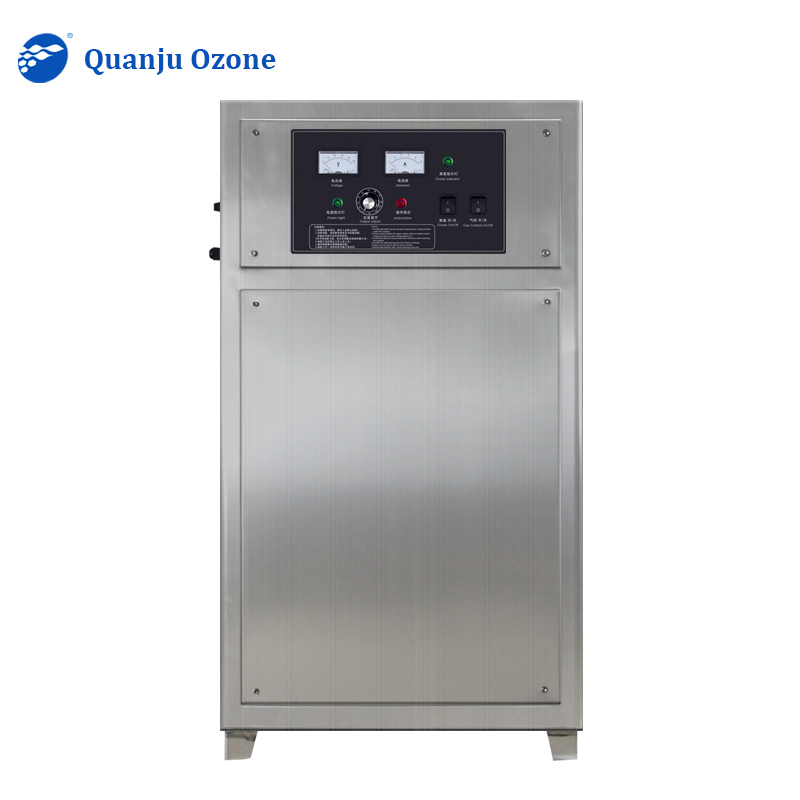 30g/h Ozone Sterilization Machine APPLICATIONS
Air Treatment: air purifier and sterilizer; eliminate bacteria, mould, odor and smoke; livestock, poultry plants for reduce the death rate of the chickens; food processing; air purification, expedite human and breeding animals'metabolism, etc
Water Treatment: remove ammonia, organic oxidation, water purifying and sterilizing; Disinfection of vegetable and fruit; drinking water, purified water; swimming pools and spa; aquaculture fish farming water sterilizer, waste water treatment, etc
Please feel free to give your inquiry in the form below.