10g ozone generator
Get the latest price? We'll respond as soon as possible(within 12 hours)
Information
Product Description
10g Ozone Generator:
Ozone generator with oxygen feeding is widely used for water treatment, like drinking water treatment plant, swimming pool, aquaculture and etc.
10g Ozone Generartor Specification:
1. Ozone output: 10 grams per hour
2. Ozone concentration: 60-80mg/l
3. Dimension: 55*40*75cm
4. Weight: 43kg
5. Power consumption: 680W
6. Oxygen flow rate: 2L/Min oxygen module(built-in style)
7. Corona discharge Ozone Technology
8. Adjustable ozone output from 0-100%.
10g Ozone Generator Applications:
2000-3000 liter/hour drinking water treatment, 0.2-0.4ppm

5000-10000 liter/hour swimming pool water

More info, please contact us.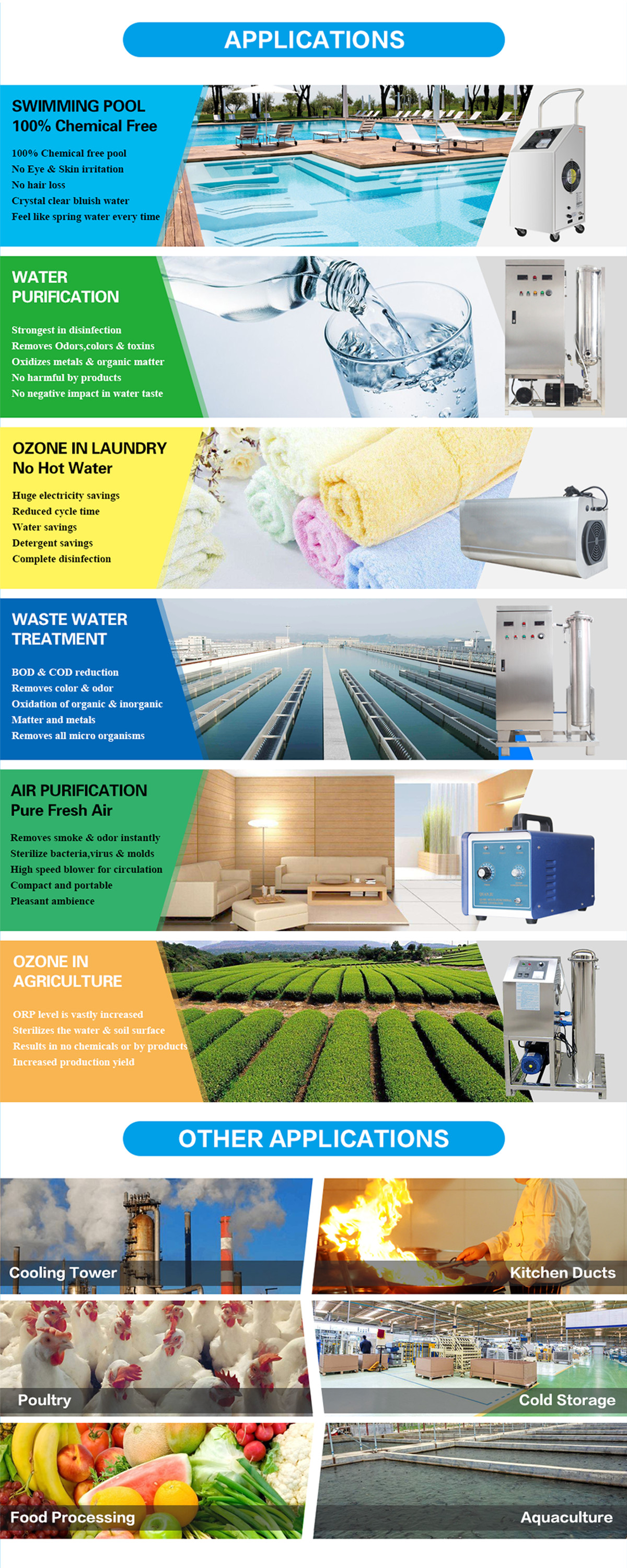 10g ozone generator