Wastewater Treatment Ozone Generator
Information
Product Description
Wastewater Treatment Ozone Generator Specifications:
Model: QJ-8008Y
Ozone output: 200gram per hour
Ozone concentration: 80-100mg/l
Dimension: 990*450*1480mm
Weight: 100kg
Working pressure: 0.05-0.15Mpa
Oxygen flow rate: 40Liter/Min
Cooling water volume: 0.3-0.8M3/hr
Noise: less than 60dB
Composition: external air compressor, refrigerant air dryer, absorption air dryer, oxygen generator and ozonator.
Working condition: Dry and clean environment.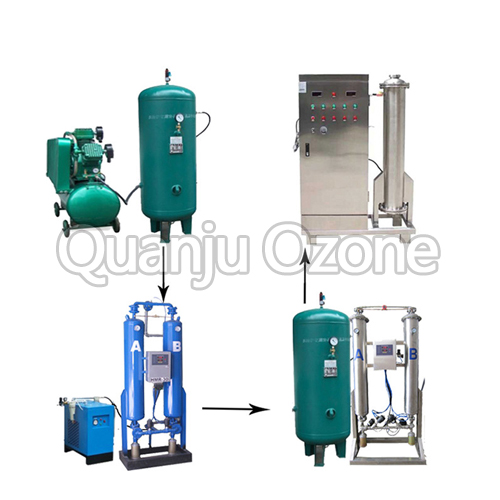 Applications:
200g/h Washing Machine Ozone Generator is widely used in water treatment projects like washing vegetables, fruits and meat.
Usually, it will require 1-3ppm to wash the food by using ozone machine.
It can kill the bacteria and virus in shorter compared to dosing by chemical. More importantly, it generates no byproducts, which is safer for human consumption.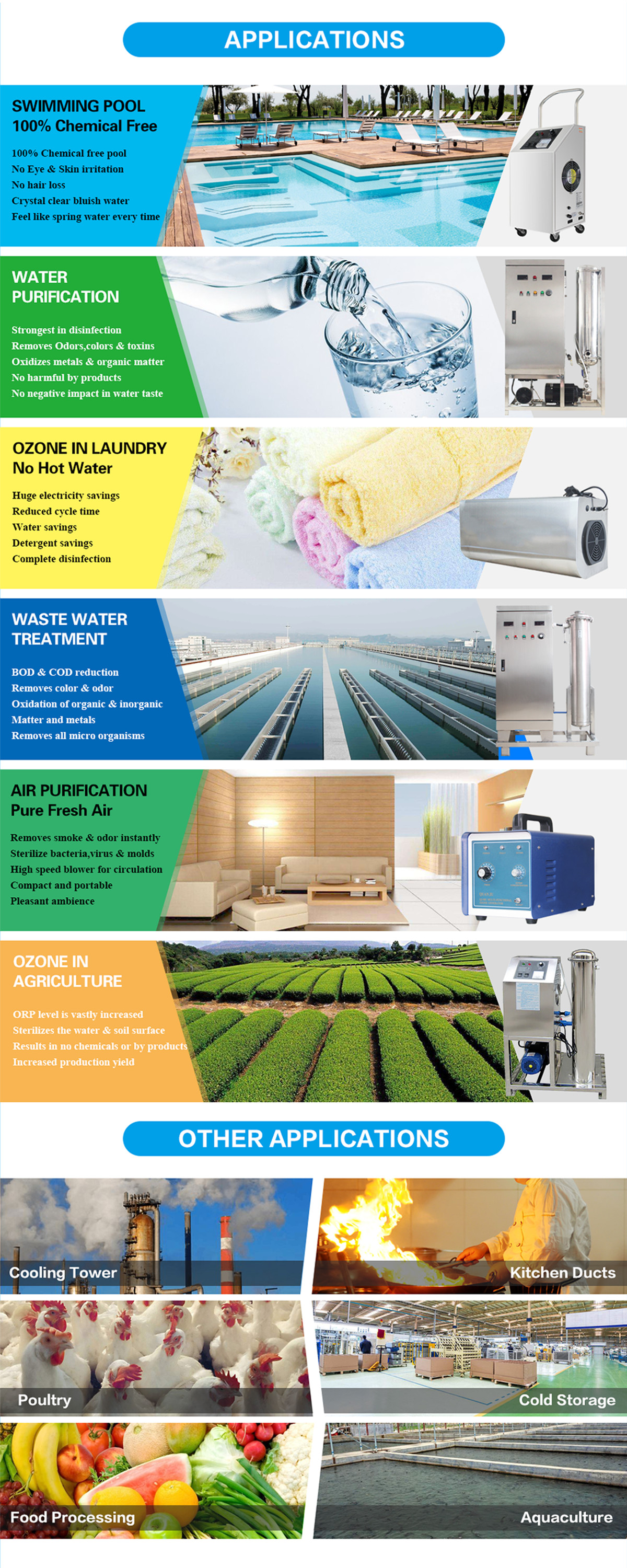 Wastewater Treatment Ozone Generator