Swimming Pool Ozone Generator
Get the latest price? We'll respond as soon as possible(within 12 hours)
Information
Product Description
Swimming Pool Ozone Generator Specification:
Model:QJ-8007Y
Ozone output: 150gram/hr
Ozone concentration: 60-80mg/l
Dimension: 990*450*1280mm
Weight: 90kg
Power consumption: 1.75kw
Oxygen flow rate: 30L/min
The related equipments are as follow: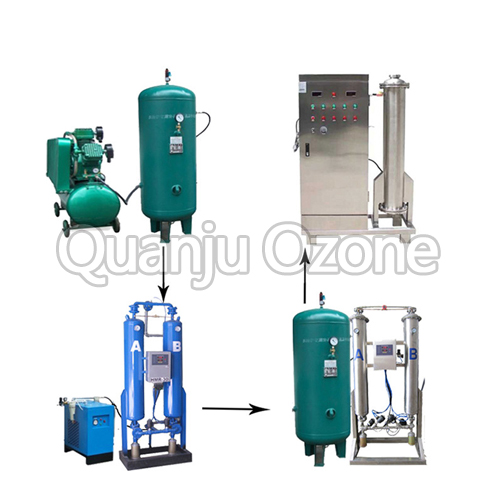 Applications:
Swimming Pool Ozone Generator can be used in swimming pool water treatment.
It has the advantage as belows:
1. No chlorine smell - Ozone oxidizes organic and inorganic matter without forming byproducts.
2. Healthier swimming water - water quality will be safer and healthier for active pool users and swimmers
3. Ozone has no toxic or harmful residues in comparison to chlorine which is known to create residues (Chloramine, THM etc.)
4. Ozone prevents clogging and and increases filter capacity.
5. No eye irritation any more.
More Applications of Ozone Generator: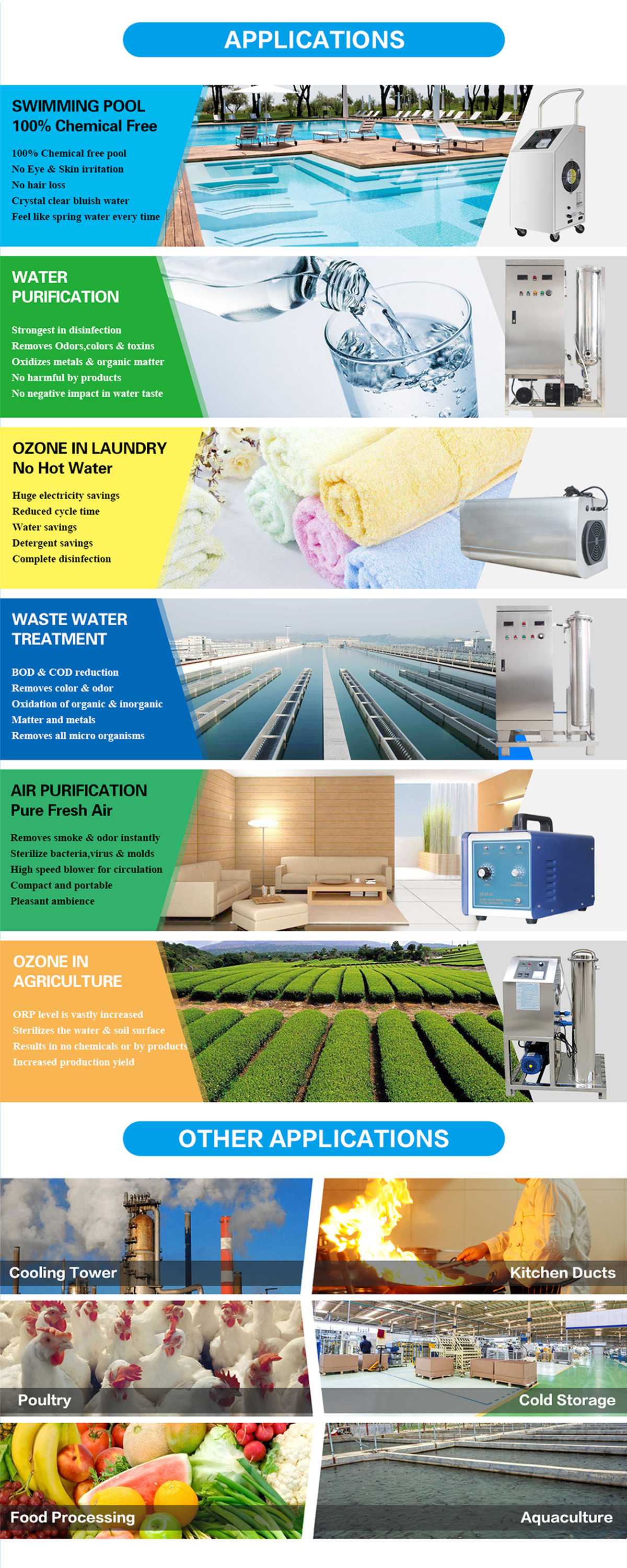 swimming pool ozone generator