Ozone Generator Machine
Information
Product Description
Ozone Generator Machine Specifications:
Model: QJ-8017Y
Ozone output: 2000gram per hour
Ozone concentration: 80-120mg/l
Dimension: 1450*750*1900mm
Weight: 300kg
Working pressure: 0.05-0.15Mpa
Oxygen flow rate: 400Liter/Min
Cooling water volume: 2-3M3/hr
Noise: less than 60dB
Composition: external air compressor, refrigerant air dryer, absorption air dryer, oxygen generator and ozonator.
Working condition: Dry and clean environment.
Ozone Generator Machine Function:
Complete machine and you can connect with your own oxygen source (optional).
High ozone concentration output: assemble water cooled quartz ozone tube for larger models, both with internal or external electrodes cooled, large cooling area, easy heat dissipation, low temperature rise and high efficiency.
Cellular manufacturing, ozone glass tube inside the ozone cell, make the ozone generator working stable.
Adjustable 0-100% ozone output, which will change ozone output for meeting with different lines requirements.
Over temperature alert and protection by shutdown.Alert stops and ozone generator resumes operation.when temperature is lower than 50℃ (Celsius degree)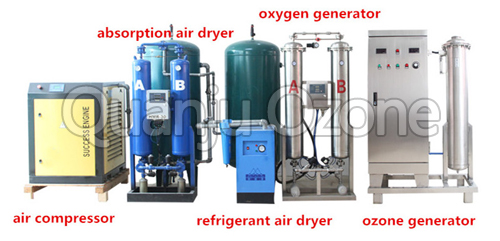 Applications:
Ozone generator machine can be used in water treatment like waste water treatment, drinking water treatmetn, bottled water treatment, swimming pool water and etc.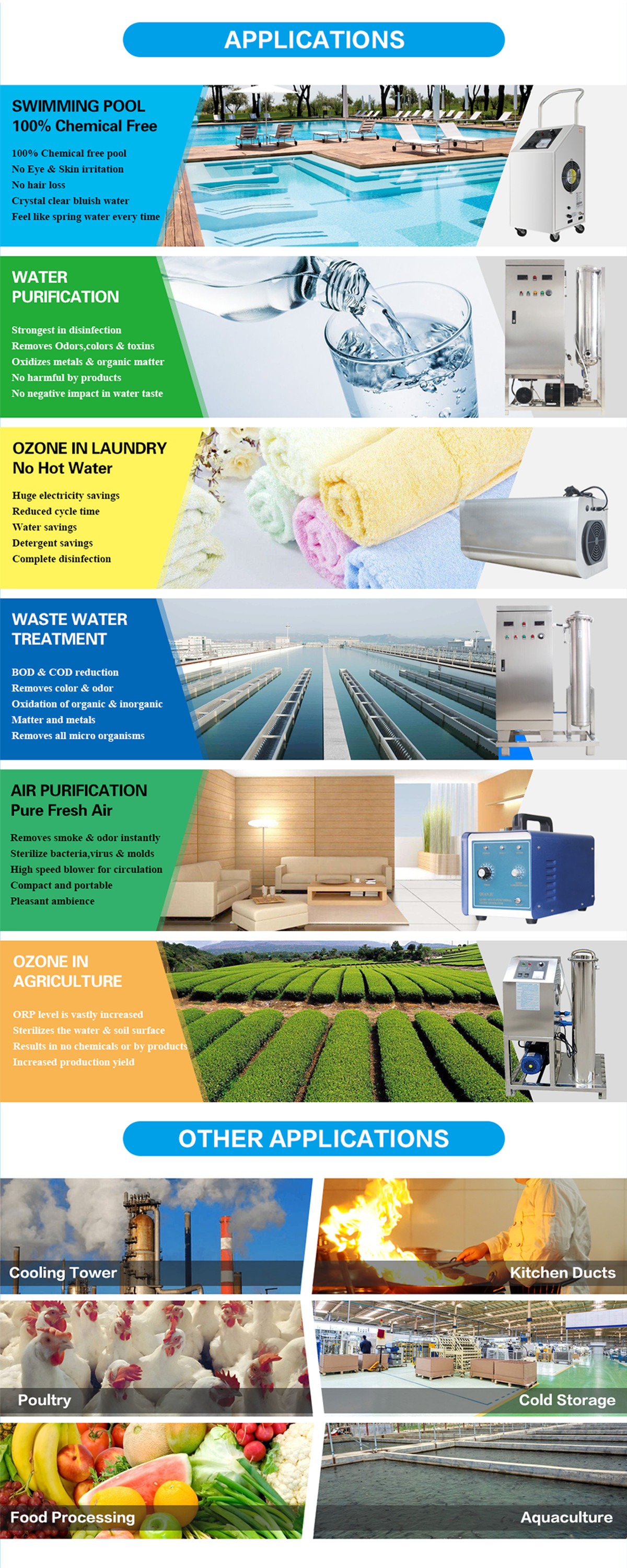 Ozone Generator Machine