Ozone Generator for Industrial Use
Get the latest price? We'll respond as soon as possible(within 12 hours)
Information
Product Description
Ozone Generator for Industrial Use Specifications:
Model: QJ-8016Y
Ozone output: 1000gram per hour
Ozone concentration: 80-120mg/l
Dimension: 1450*750*1900mm
Weight: 230kg
Working pressure: 0.05-0.15Mpa
Oxygen flow rate: 200Liter/Min
Cooling water volume: 1.0-2.08M3/hr
Noise: less than 60dB
Composition: external air compressor, refrigerant air dryer, absorption air dryer, oxygen generator and ozonator.
Working condition: Dry and clean environment.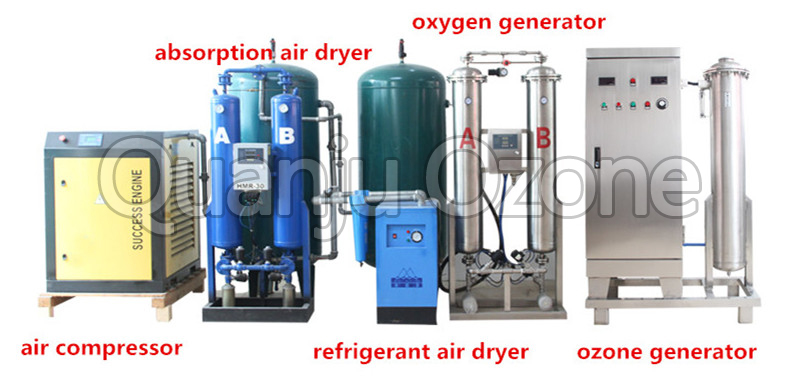 Applications:
1kg/h Large Ozone Generator can be used in water treatment like waste water treatment, drinking water treatment, bottled water treatment, swimming pool water and etc.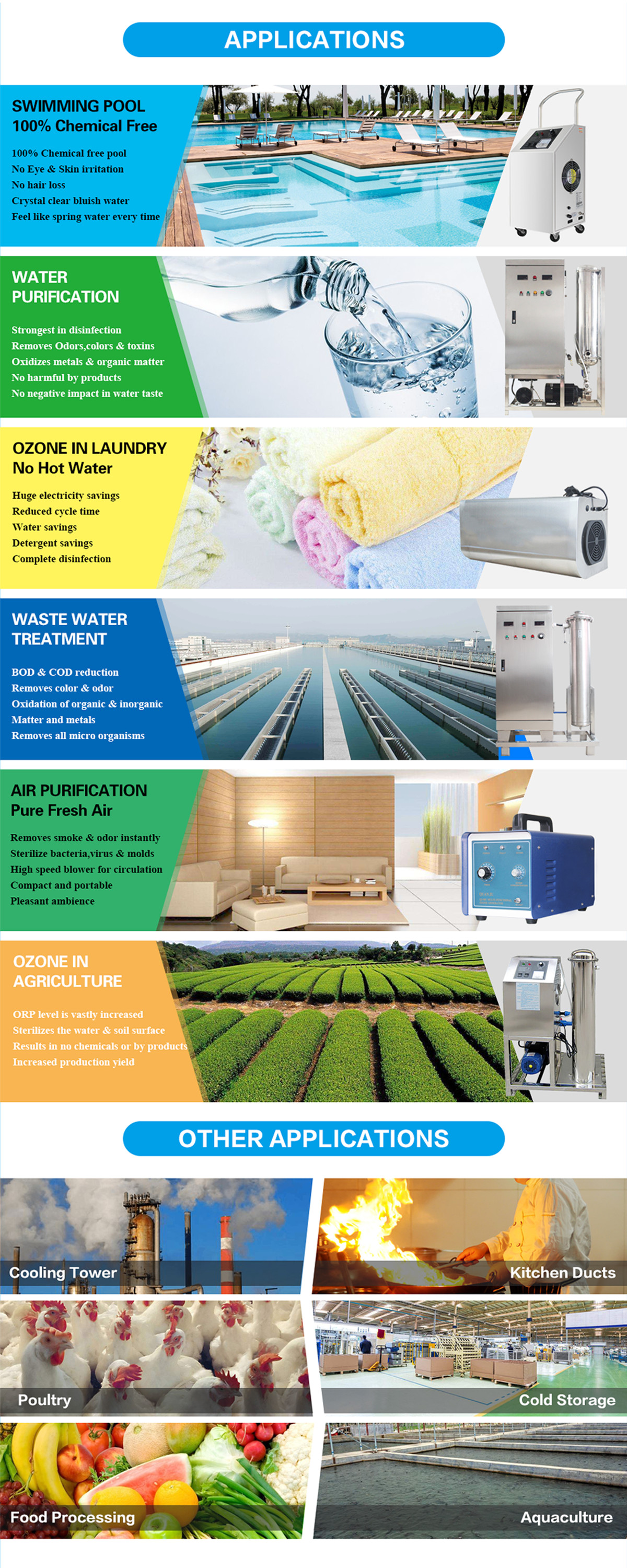 Ozone Generator for Industrial Use