Ozone Generator for Cooling Tower
Information
Product Description
Ozone Generator for Cooling Tower:
The use of ozone in cooling tower treatment has received a great deal of attention in recent years. In the prevention and control of legionnaires disease (legionella) causing microbes, ozone has taken an eminent roll. The specific characteristics of the disinfectant make sure ozone gets the job done where others fail.
High efficiency as disinfectant. A residual ozone concentration of 0.1 to 0.2 ppm is in most cases very effective in keeping the cooling tower and the cooling circuit clean.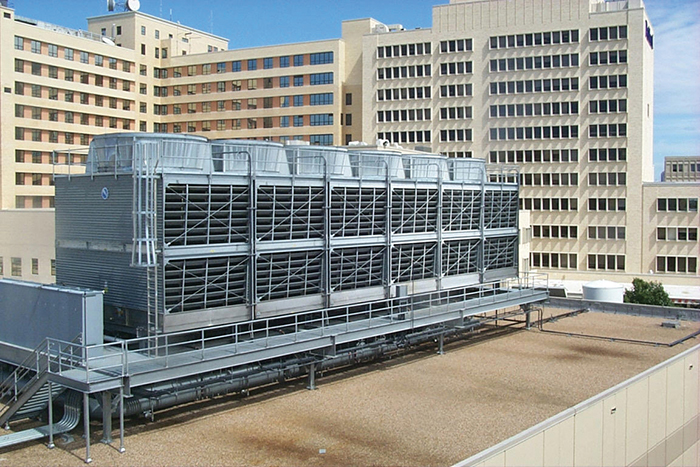 Advantages:
· Safe and easy in use
· Low maintanance costs
· Ozone is produced on-site and requires no storage of dangerous chemicals
· Ozone requires no additional disinfectants
· Micro-organism can not get resistant to ozone after prolonged use of ozone
· Very effective in removing biofilms
· No chlorinated compounds. Very low corrosion rates in the system.
· No persistent chemicals or disinfectants in bleed. Ozone breaks down to oxygen.
· Lower operational costs
· Ozone is effective in a wide pH range
Ozone Generator for Cooling Tower Feature:
1. Ozone output: 50G/Hr
2. Technology corona discharge quartz ozone cell
3. Adjustable Ozone output (0-50G/h), customized water flow rate 2-15m3/h
4. Cooling way: water cooling
5. Inner air compressor and refrigerant air dryer
6. Inner PSA oxygen generator unit
7. No-water protection system. Turn off machine if no water in mixing pump
8. Over-temperature protection
9.High ozonated concentration in water
Ozone Water Machine Other Applications:

50g/h Ozone Water Machine can be used in food cleaning ; washing; industrial raw materials cleaning such as fruit,vegetable and seafood processing plant; aquaculture and farm facility cleaning; space ozone water spray disinfection; produce mechanical cleaning etc.
Ozone Generator Dosing Diagram: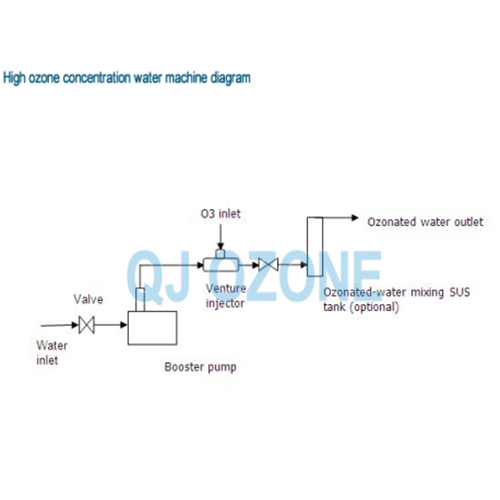 Ozone Generator for Cooling Tower