Hydroponics Ozone Generator
Information
Product Description
Hydroponics Ozone Generator:
Model: QJ-8009K
Ozone output: 40g/h
Power: 480W
Voltage: AC 220/110V,50/60Hz
Gas feeding: air feed
Size:55*40*100cm
Ozone concentration: 15-25mg/l
Corona discharge ozone technology
Case: SS 304
Cooling method: water cooling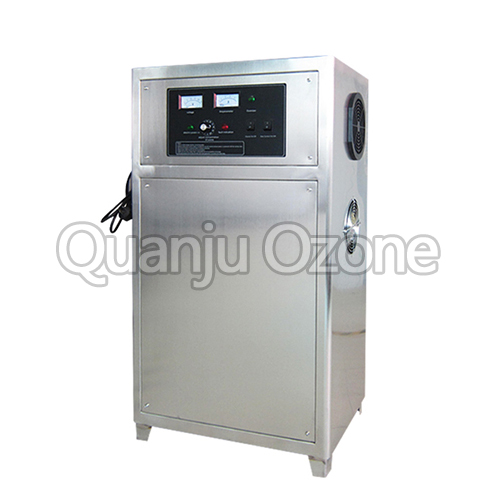 Hydroponics Ozone Generator Application:
Ozone can effectively kill injurious insects,mould in hydroponics,improve grain quality.It is a kind of environmental fumigation agent widely used in different sizes.
With long time use of phosphine,the injurious insects'Drug resistance is getting stronger.A replacement for chemical fumigants is imperative because insects not only eat the grain, they defecate on it causing development of fungi, primarily Fusarium and Aspergillus. These fungi can release potentially deadly mycotoxins that can cause illness in most livestock and have been linked to some forms of human cancer.
Ozone not only effectively kills injurious insects,mould,but also useful for reducing grain moisture content.Ozone is not stable in dry air,so can resolves into oxygen without residue,second pollution on the surface of grain or inside the barn and the growing enviornment,very environmental.
Hydroponics Ozone Generator