Color Removal Ozone Generator
Information
Product Description
Color Removal Ozone Generator Specifications:
Model:QJ-8011Y
Ozone output: 500gram/hr
Ozone concentration: 80-120mg/l
Dimension: 1000*550*1650mm
Weight: 150kg
Power consumption: 5kw
Oxygen flow rate: 100L/min
The related equipments are as follow: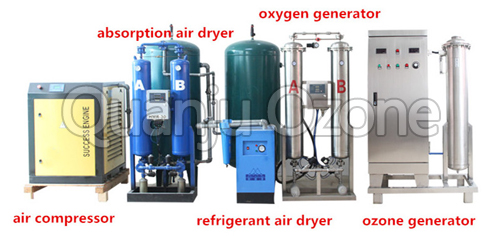 Ozone Generator Applications:
Color Removal Ozone Generator
1. Minimal on-site chemical inventory
2. Little or no toxicant discharge
3. The potential of water conservation
4. Ozone is produced on-site and requires no storage of dangerous chemicals
5. No chlorinated compounds. Very low corrosion rates in the system.
6. Lower operational costs and in many cases a lower overall costs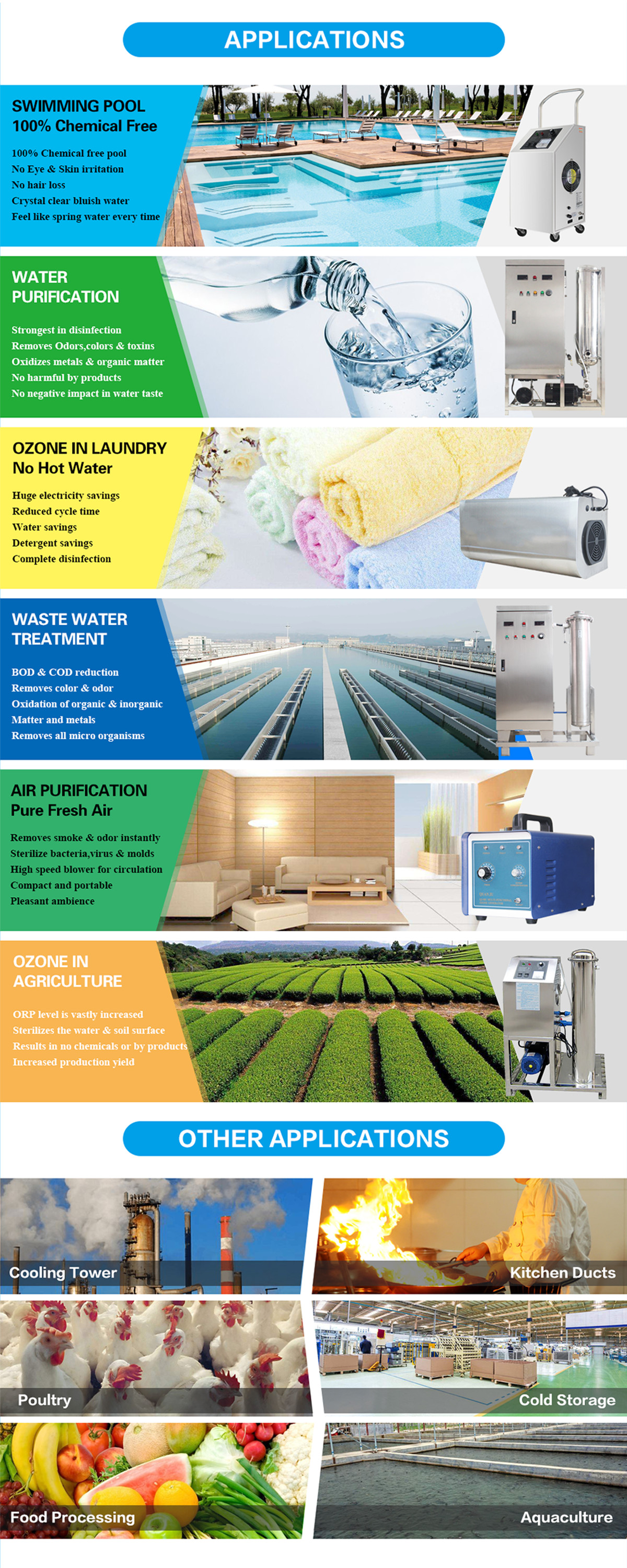 Color Removal Ozone Generator