Aquaculture Ozone Generator
Information
Product Description
Aquaculture Ozone Generator
Feature:
Model: QJ-8004Y
Ozone output: 60 G/Hr
Power: 660W, Voltage: AC 220/110V,50/60Hz
Technology corona discharge quartz ozone cell
Adjustable Ozone output
Cooling way: advanced water-cooling
External 1.5KW air compressor
Inner electronic drain valves,ultra filters,muffler ,high voltage transformer and refrigerant air dryer
Inner PSA oxygen generator unit, anti-water return device.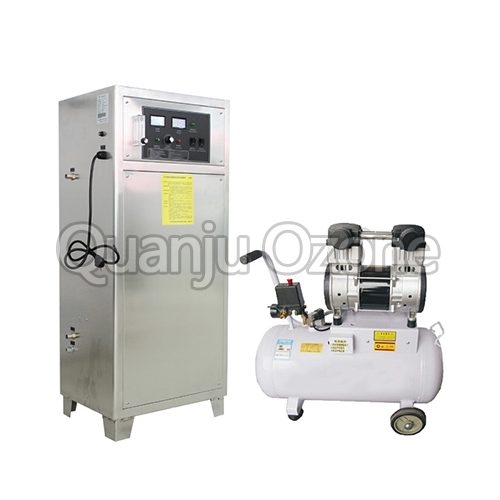 Aquaculture Ozone Generator Application For Aquaculture:
The high stocking densities, associated fish stress and increased nutrient loads found in RAS create an ideal environment for fish pathogens. An important step in reducing the risk of disease outbreaks in RAS is the use of standard quarantine procedures for any fish introduced. Facilities using surface waters, including RAS and flow-through hatchery systems, are also interested in reducing the pathogen load introduced via the source water. The disinfection of effluent waters before introduction to the environment is also crucial to prevent the translocation of exotic diseases.
So ozone technology can sterilizes,remove ammonia, decomposes pollutant without second pollution and improve oxygen level in water.
Ozone will have the effect of water sterilization when the ozone concentration reaches 0.2mg/l. During the process of ozone purification,it will keep beneficial mineral element which is good for fry.
Ozone water can kill Eel arc disease,HIVVR,YAN which is very harmful to shrimp and fish.So ozone technology can enhance rate of survival of them.
Aquaculture ozone generator