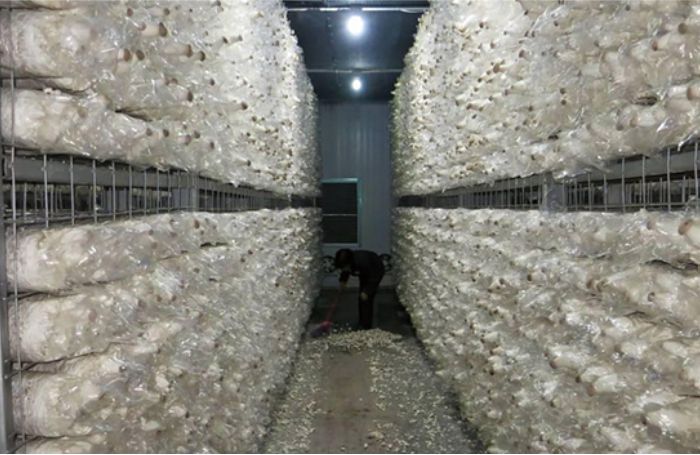 Ozone for mushroom cultivation
Ozone is applied to the interior of a mushroom house through use of an ozone generator which preferably communicates with an air conditioner so that the ozone flows from the ozone generator through the air conditioner and into the mushroom house. The ozone is applied during various stages of a mushroom growing process
ozone generator could be mounted externally of the house. Ozone distributing structure communicates with the ozone generator assembly and discharges the ozone within the enclosure at locations spaced from the mushroom growing receptacles in the enclosure so that the ozone freely flows throughout the atmosphere in the interior of the enclosure.
For a 15-30m2 mushroom house,install the ozone generator,close the door,windows,it will get the sterilization effect of 95% just in 1 hour.
Since ozone's weight is 1.65times than air,so the ozone outlet should be installed in a higher place,then ozone will flow from the higher place steadily.
ozone generator advantages for mushroom farming and greenhouse
Ozone is one kind of colorless gas with a slight smell.Ozone will be one strong oxidant which can sterilize live cell after it is dissolved in water.Ozone generator can transform oxygen in the air into ozone under high pressure and high frequency ionization. Ozone is applied in mushroom farming and its power is low. In recent years,we use ozone generator to release ozone to control pests in mushroom and got great achievement.
Please feel free to give your inquiry in the form below.